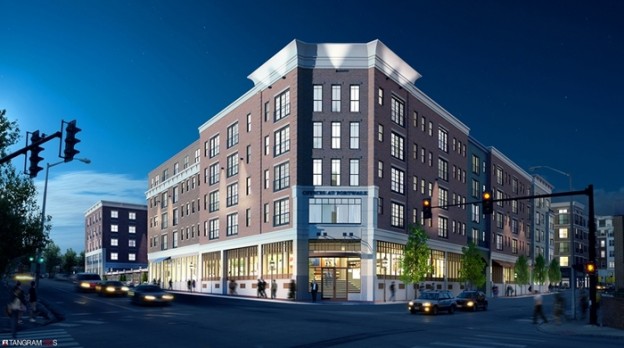 Developers all throughout New Hampshire are bringing forth various dynamic development opportunities complete with quality architectural design and innovative structural engineering.
With the help of top notch design and engineering professionals, these developers are slowly engineering NH into a state filled with new and exciting projects — creating everything from new retail outlets that span hundreds of acres as well as state-of-the-art mixed use buildings complete with restaurant and retail space, residential units and other innovative amenities like underground parking, green roofs and rain gardens.
While some of these projects may still only be conceptual in nature, they each represent the future of architectural design and structural engineering in NH. Here's a look at what we consider to be among the TOP 5 development projects either under construction or on the drawing board in New Hampshire:
5. Seabrook Crossing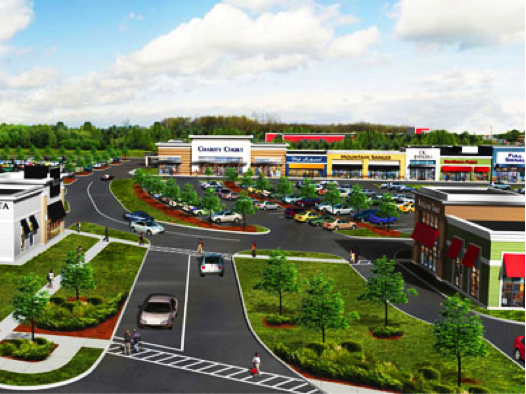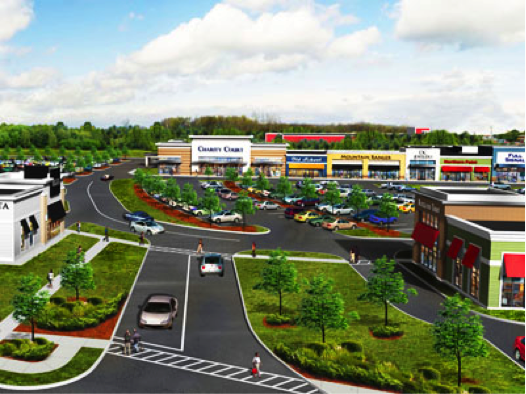 (Photo Credit: Waterstone Retail)
This project, which is expected to open in Seabrook sometime during summer 2014, features roughly 1,000,000 square feet of new retail space. Located not far from Interstate 95, this exciting new development will include a Wal-Mart Supercenter, Market Basket, Kohls, TJ Maxx, Lowe's, Home Depot, Home Goods, Dick's, PetSmart, Michaels, Ulta and Staples.
The project comes from Waterstone Retail, a national real estate development, acquisition and management company specializing in the creation and repositioning of shopping centers throughout the United States. Summit Engineering is the structural engineer of record for this major project.
4. Portwalk Place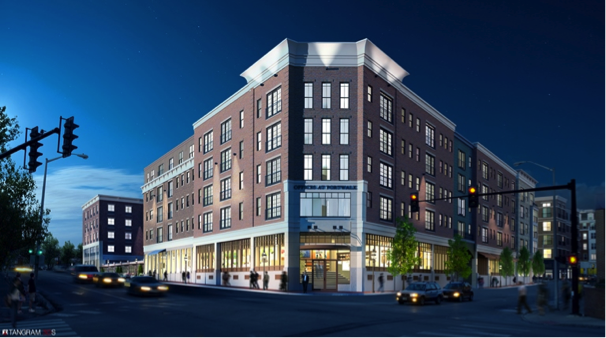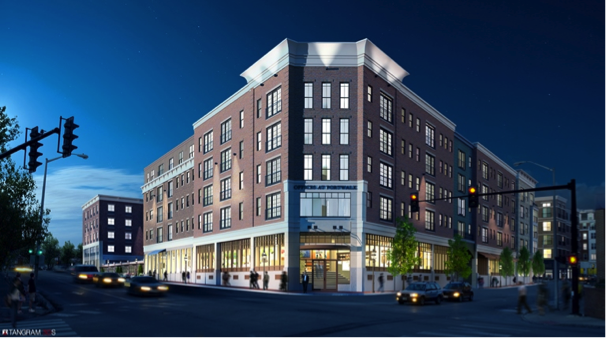 (Photo Credit: Tangram 3DS)
The final phase of this major development project in downtown Portsmouth is expected to be complete sometime during summer 2014. The mixed-use development, which includes office and retail space, 113 apartments, a restaurant, a parking garage and a 120-room Hampton Inn and Suites, is the final phase of a three-part project known as Portwalk Place.
This project comes from Cathartes Private Investments, a private real estate and energy development company based in Boston, MA. The architect and construction manager for the project is Pro Con Inc. of Manchester.
3. The North End Project


(Photo Credit: HarborCorp LLC)
Proposed for an area in Portsmouth known as the "northern tier" or "north end," this dynamic project is still very much in the early planning stages. With a proposal to create a 40,000-square foot Whole Foods Market grocery story, a conference center, a 660-space parking garage, a 98-room boutique hotel and 14 residential units, this project may be one of the most dynamic development opportunities being considered in NH.
The development team behind the North End Project is HarborCorp LLC.
2. Woodmont Commons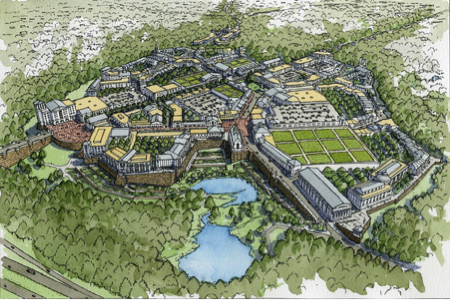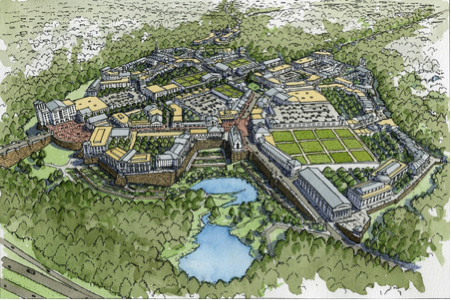 (Photo Credit: LondonderryNH.net)
This $1 billion, 603-acre project based in Londonderry is considered to be the largest economic development project in New Hampshire. Although construction crews have yet to break ground, this project is expected to add more than 1,000 new homes as well create 700,000-square feet of commercial office space, 880,000-square feet of retail and restaurant use, 550 hotel rooms, and a 300-room hospital.
The developer for the project is Pillsbury Realty Development LLC.
1. Balsams Resort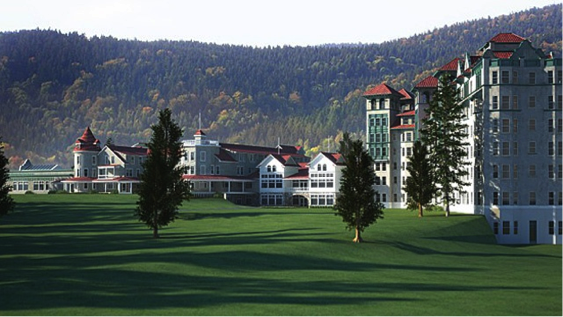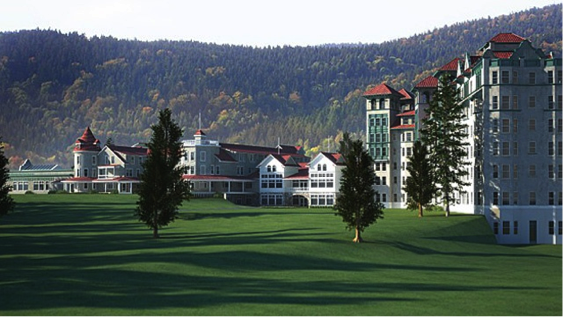 (Photo Credit: WMUR)
Closed several years ago, this iconic resort, with its ski area and golf course, is primed and ready for a spectacular $30 million rebirth. The renovation project will come in phases, with phase one dealing with renovation of the existing golf course; adding five new lifts at the ski area; building a 400-key hotel; and other renovations. Planned additions total nearly 80,000-square feet and include a new conference center, pool house, spa, entry/check in and new suites off the Hampshire House.
These five projects indeed represent the tip of the iceberg when it comes to the most exciting development projects currently being constructed or designed in NH.
At Summit Engineering PLLC, we understand the amount of planning and execution it takes to complete projects of these types of magnitude. Not only are we skilled in the design of structures, but we are also fluent in construction services — having spent years working with contractors to provide guidance throughout the construction phase of projects of all shapes and sizes.
Take a look for yourself at the many projects we've been apart of over the years.